U-FAST materials

Transparent ceramics (Al2O3)
Read more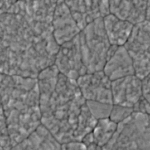 Transparent ceramics (MgAl2O4)
Read more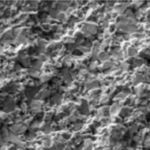 Sintered carbides (WCCo)
Read more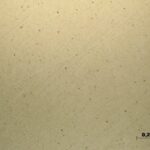 Bulk Metallic Glasses (Zr-Cu-Al-Nb)
Read more

Thermoelectrics (PbTe)
Read more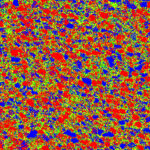 High-Entropy Alloys (HEA)
Read more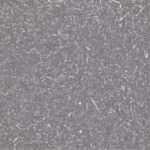 Super Enhanced Ceramic – Whiskers (SEC-W)
Read more
PPC materials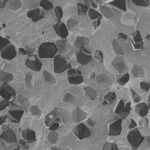 Diamond Enhanced Carbide (DEC)
Read more

Transparent Ceramics (Al2O3)
Optically transparent conventional materials include mainly glass, polymers and alkaline metal hydrides. However, they have relatively low mechanical strength and, for some applications, insufficient chemical and physical stability. More importantly, these materials have a strong absorption in the infrared range and are therefore not suitable for applications in this spectral range. Furthermore, they usually have a relatively low melting point (< 600°C), so they cannot be used at high temperatures.
One solution is to use monocrystals. However, their growth requires sophisticated equipment and is very time-consuming, resulting in a significant increase in production costs. In addition, it is necessary to process single crystals in order to meet the requirements set by the application, which is a difficult task. Other problems associated with the cultivation of single crystals include the difficulty of large-scale production and the mechanical fragility of some materials.
Faced with these problems, polycrystalline materials seem to be the most attractive. The main advantages compared to monocrystals are cost-effectiveness, fast large-scale production, shape control and better mechanical properties.
These materials have extremely useful properties. Due to the combination of high hardness, corrosion resistance, thermodynamic stability and relatively low price, aluminum oxide is one of the most common ceramic materials. It is a lightweight material with a density of < 4 g/cm-3 and a melting point of 2072°C. It is used for a very wide range of applications, including hip implants, thread guides, cutting tools, valves, water mixers and many others.
The particular advantage of aluminum oxide with a very fine grain size is that it is transparent and can successfully replace sapphire.
Traditionally, corundum ceramics are obtained using Hot Pressing (HP) or Hot Isostatic Pressing (HIP) of submicron powders. These processes are carried out at temperatures close to 1700°C. Moreover, these methods require the use of sintering compounds. This increases the cost of producing materials both due to additional compounds and additional technological processes such as mixing and drying to make the mixture homogenous.
The application of the U-FAST device allowed to produce this material with a density close to the theoretical one already at the temperature of 1150-1200°C. The sintering process was carried out using a high purity material (99.99%), without any sintering additives.
Some applications of translucent corundum include
high-temperature light transmitting elements (view ports)
tiny elements of armour
security windows
Infrared detectors
envelopes of infrared emitters

Transparent ceramics (MgAl2O4)
Magnesium aluminate spinel is one of the most frequently studied transparent ceramic materials. Spinel is practical interest for fiber optic temperature sensors, tunable solid-state lasers, matrices, manufacturing optical nanodevices, matrices for carrying out transmutation transformations, and filler material for disposal of radioactive waste. Materials can be doped with rare earth metals for laser applications.
MgAl2O4 possesses high optical transmission in the ultraviolet, visible, and infrared spectral ranges and excellent mechanical properties.
monocrystal
Saphire (Kyocera)
Spinel
Density
3.97 g/cm3
3.58 g/cm3
Young's Modulus
470 GPa
230 GPa
Mohs hardness
9
8
Vickers Hardness

(98 N)

23 GPa
14-16 GPa
Fracture toughness
2.5-4.5 MPa m0.5
1.9-2.2 MPa m0.5
Conventional approaches for MgAl<sub>2</sub>O<sub>4</sub> powders consolidation are often based on pressure-less sintering (PLS) at relatively high temperatures, combined with hot pressing (HP) and hot isostatic pressing (HIP). Sintering additives are commonly used in the fabrication of ceramics. However, using such additives in connection with the fabrication of transparent ceramics is problematic.
Spinel ceramic obtained by U-FAST technology is produced using commercial powders without sintering additives have been used. The shaping of materials takes place without additional stages, such as special preparing of powder, preliminary compaction, isostatic densification. This material is characterized by a high degree of sintering with 99.9% theoretical density and high hardness of 17.5 GPa. The sintering process is carried out at temperatures in the range of 1200-1300℃.

Sintered carbides (WCCo)
Sintered carbides (WCO ) are used, among others, in the industry of cutting tools, construction elements, as a material for powder pressing dies. This is due to the combination of desired properties such as high hardness and mechanical strength. Carbide cutting elements are usually produced by such methods as Hot Pressing (HP) and Hot Isostatic Pressing (HIP). However, these methods have many disadvantages, such as low speed and long sintering time, high equipment and usage costs. From this point of view, SPS sintering is a more advantageous solution.
As an example, tungsten carbide was sintered. The sintering of the WC was made from powder with an average grain size of 0.65 µm, containing inhibitors and with the addition of 10% cobalt.  The material was obtained with a density of 99.8-100% compared to the theoretical density at 1100-1220℃.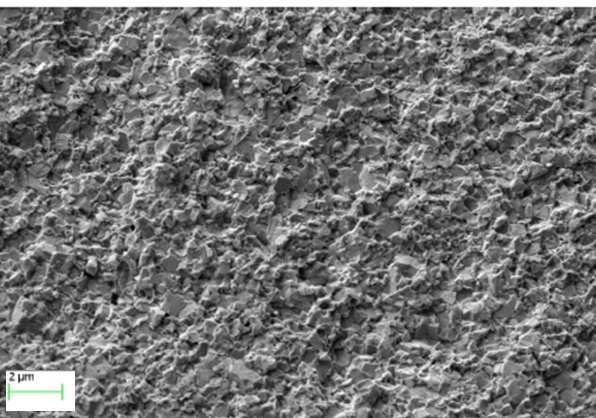 Bulk Metallic Glasses (Zr-Cu-Al-Nb)
Bulk Metallic Glasses (Zr-Cu-Al-Nb) are available in a wide range of configurations. Compared to conventional metals and alloys, they have better mechanical and chemical properties due to their amorphous structure. Therefore, they are considered to be a new generation of materials very resistant to stress. In addition, they have a very high tensile yield strength (1.9 GPa), elastic deformation (2%), hardness (600 HV) and corrosion resistance. However, BMGs are difficult to produce due to the relatively high cooling rates required for amorphous solidification. Metallic glasses can be used in many fields of technology, for example in the form of foam for the construction of future spacecraft for long-term flight into space or in medicine.
Sintering in Zr-Cu-Al-Nb system was carried out from the powder mixture. As a result, after the process at 420℃, a material of 99.2% theoretical density was obtained. XRD measurements showed no crystalline phase, while the image of the presented microstructure shows high uniformity of metallic glass.

Thermoelectrics (PbTe)
Thermoelectric technologies consist in direct conversion of waste heat into electricity and vice versa. Thermoelectric generators are used, among other things, to convert energy in "silent" atomic submarines, cooling of network transformers or air conditioning system modules, they work as micro-generators supplying sensor systems or Peltier elements cooling microprocessors. PbTe compounds are currently considered to be one of the most interesting thermoelectric materials, thanks to many desirable features they have, such as isotropic morphology, high crystalline symmetry, low thermal conductivity, ability to control the concentration of media.

High-Entropy Alloys (HEA)
High-Entropy alloys, thanks to their wide range of possible and tunable properties, open a lot of opportunities in automotive, aerospace, medical, nuclear and structural applications. HEA are materials of the future but they are quite expensive. U-FAST/PPC technology can bring the price of production of HEA to realistic values and at the same time keep or even upgrade their properties.
The below photo was obtained thanks to courtesy of polish Military University of Technology.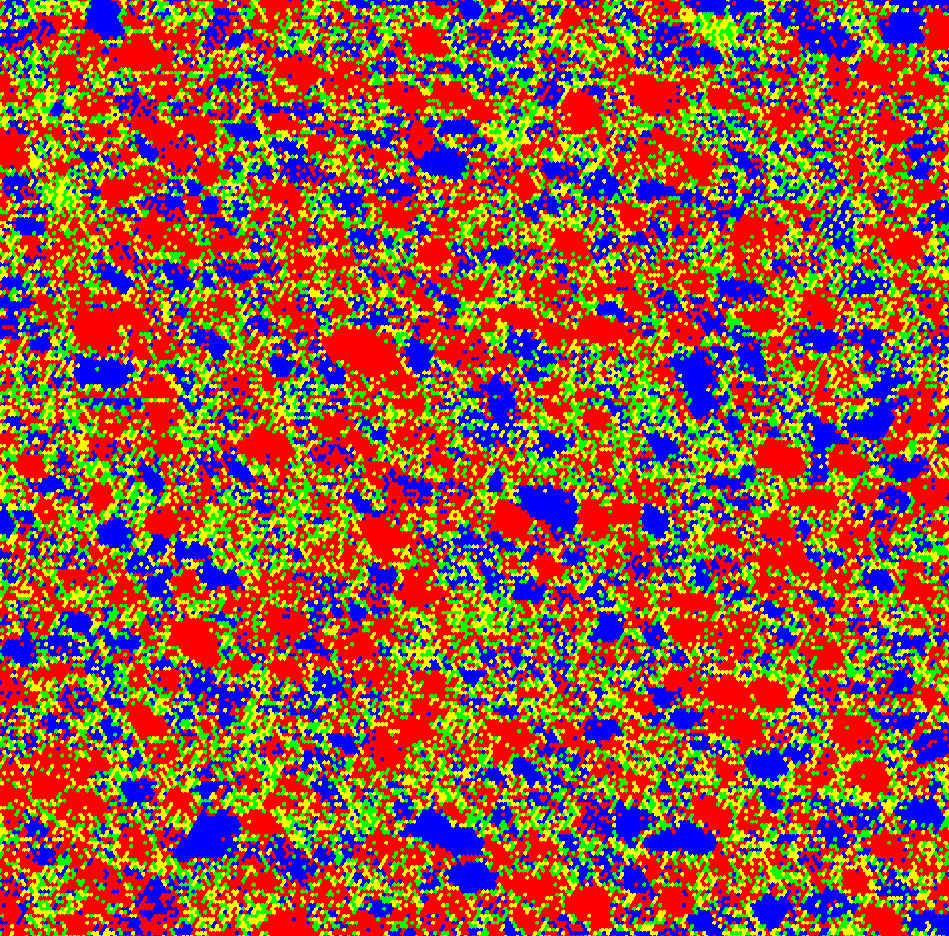 Super Enhanced Ceramic – Whiskers (SEC-W)
Modern materials operate under extreme conditions (loads, temperatures, etc.). This makes it necessary to use new materials, with higher strength parameters, or to modify the properties of traditional materials. Such a solution is SEC-W, created using the U-FAST technology, a material based on alumina with the main additive in the form of SiC whiskers. Alumina ceramics are characterised by high hardness, resistance to chemical wear, and compressive strength at cutting temperatures above 1000℃. The whisker reinforcements in the composite are designed to increase its flexural strength and fracture resistance. The whiskers prevent catastrophic embrittlement by providing processes that dissipate energy during the fracture process. This is crucial during the work for which the composite was created. It is the properties of the tool material that determine both the machining performance and the quality of the workpiece. SEC-W is the ideal tool designed for both chemically difficult to machine materials and those with very high hardness.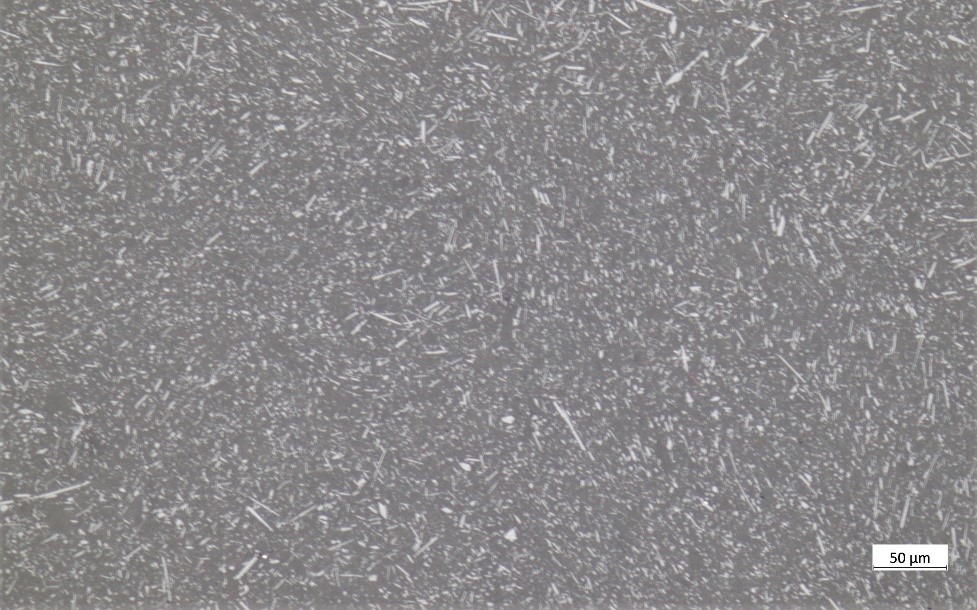 Diamond Enhanced Carbide (DEC)
DEC material is a novelty on the tool material market. It is based on the latest achievements in material engineering, providing very high wear resistance. Thanks to the enrichment of tungsten carbide with diamond, using PPC technology, this material exceeds the life of conventional tungsten carbide many times, giving way only to PCD tools but offering lower price. Due to the wide range of possibilities of shaping DEC microstructure and therefore its properties, the potential applications include woodworking, mining, ceramic processing or road surface milling.