U-FAST sintering machines
U-FAST from GeniCore - is a state-of-the-art sintering machine that represents:
The shortest pulses available on the market - below 1 ms.
Scalable technology at a high vacuum
Multi - point temperature measurements 0 - 2500 ℃
Online service and maintenance
Single button - user friendly and intuitive control
Visualization and video recording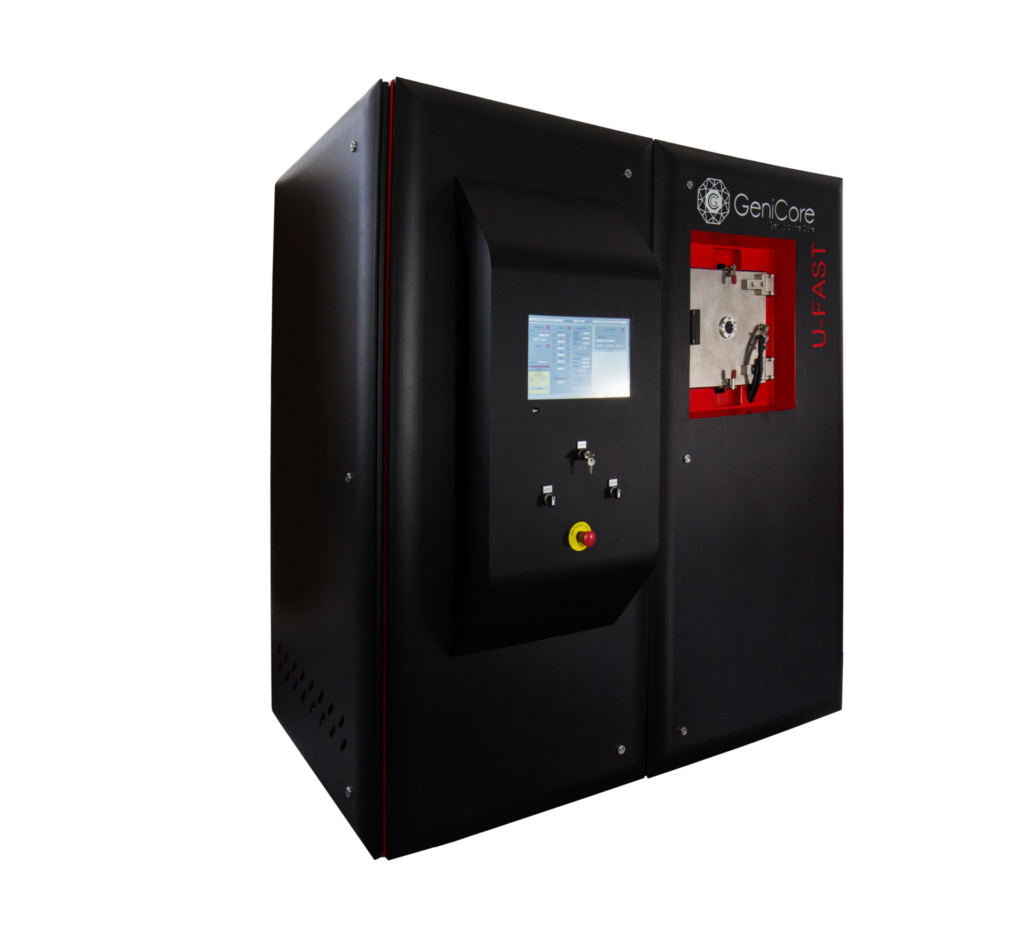 GeniCore - Spark Plasma Sintering Manufacturer
GeniCore top priority as a spark plasma sintering manufacturer is to provide an innovative approach to sintering technology to offer unique system performance that represents the highest quality solution among the spark plasma sintering suppliers.
The GeniCore U-FAST system is able to generate the current pulses with the shortest raise time available on the market which is able to sinter materials with reduced grain growth, and for many materials it has been confirmed there is no grain growth at all. It was achieved through a design that optimizes the connection between the power supply and the stamps. This design also has a significant impact on the performance of the machine by reducing power consumption in the process, but most importantly, it allows to increase the diameter of the sintered sample at the same power level. This means that the U-FAST offers sintering of larger volumes at the same power level compared to other similar devices.
Materials range
ZrO₂+Al₂O₃
Composites with a ceramic matrix
WCCo
Sintered carbides
WTaCrNbV
High entropy refractory alloys
W-Ag W-SiO₂
Electrodes for microvawe lamps
Zr-Cu-Al-Nb
Amorphous alloys
PbTe
Thermoelectrics
Al₂O₃ ; MgAlO₄
Transparent ceramics
PPC sintering machine
World-class method for diamond composite sintering
First on the market fully controlled High-Voltage Sintering method (2kV)
High energy cost efficiency with low pressure
Fully prepared for industrial purposes as well as for research work "single button"
The highiest standard at security and quality in performance
DEC -Diamond Enhanced Cemented Carbide - hard materials for effective machining and drilling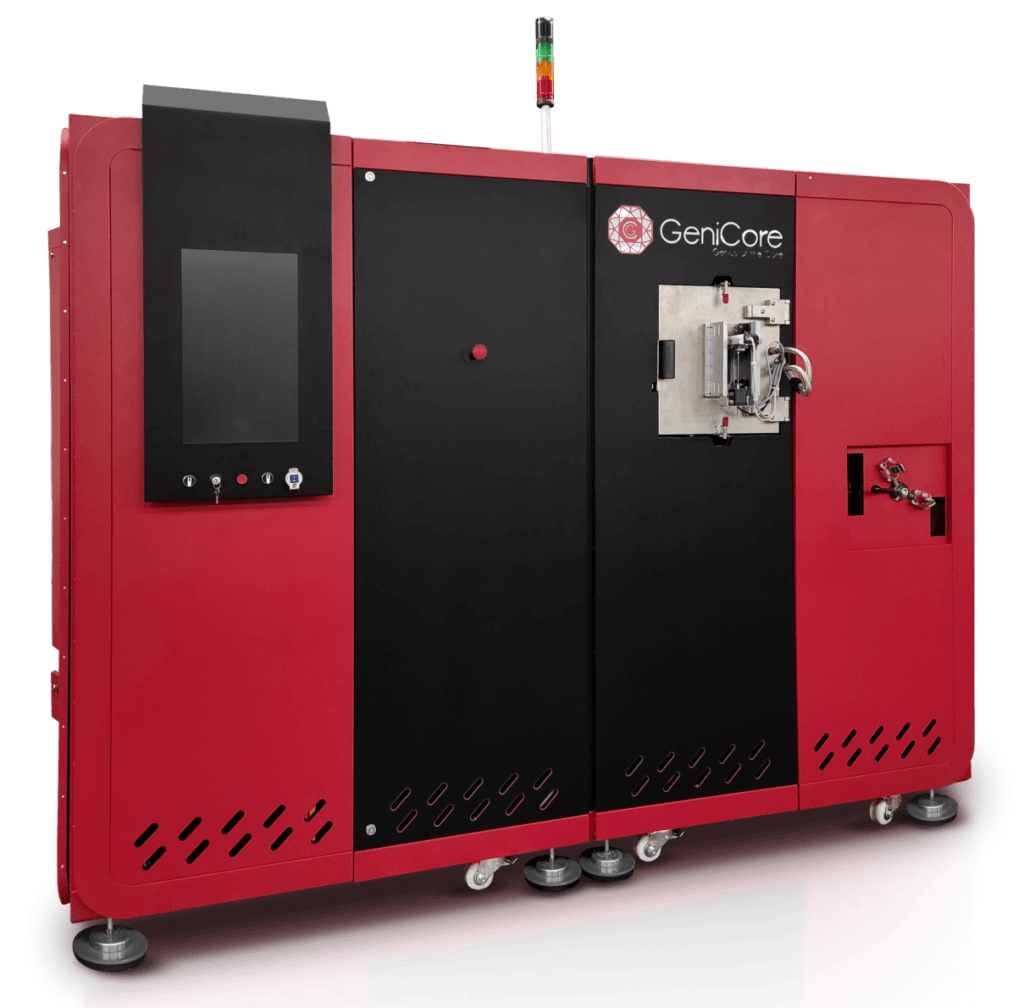 More than 15 years of experience in sintering technologies